METALERT IS A LITTLE-KNOWN COMPANY WITH A BIG POTENTIAL (OTC: MLRT)
PUBLISHED ON OCTOBER 31, 2022
One of the most debilitating things about neurological disorders like dementia is that there is no cure, no treatment, and no standard form of care. It takes an enormous amount of skill and effort from both family members and caretakers to provide proper medical service to patients. There are few resources in terms of medications or personal safety devices that can provide families with peace of mind.
An off-the-cuff solution has emerged as people begin to utilize technology to make life easier for both patients and caretakers. Last year, tech behemoth Apple (NASDAQ: AAPL) released a new product called an Air Tag. Unlike other Apple products, the Air Tag isn't for listening to music or FaceTiming with your friends. The Air Tag is a sort of tracking device that uses a network of nearby Apple iPhones to bounce signals off. This creates the ability to use the Find My app to locate the whereabouts of your Air Tag.
Not surprisingly, given Apple's history, the Air Tag was a hit, especially amongst those traveling with an expensive MacBook laptop or other high-end goods. It was also embraced by parents who slipped an Air Tag into their children's pockets or backpacks to keep tabs on their location.
Now, families of dementia patients are using Air Tags to help locate a loved one if they wander. Wandering is one of the biggest threats to patient safety and is exactly as it sounds: a dementia patient may head out for a walk and lose their bearings. The American Alzheimer's Association reported that more than 60% of patients with the disease will wander at some point after their diagnosis. Wandering is a race against the clock as well. If the patient is not found in the first 24 hours, their chances of survival dramatically decrease due to exposure to the elements, dehydration, or vehicular fatalities.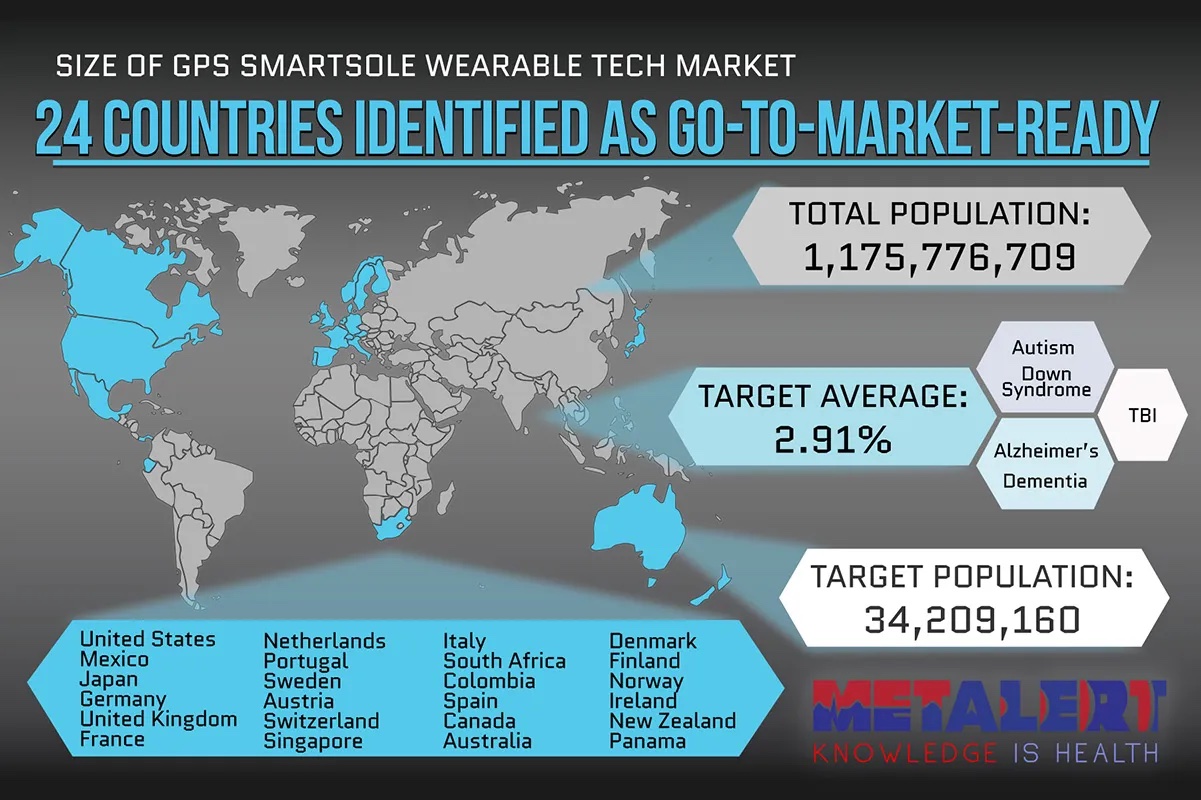 Air Tags might be a quick solution, but these products come with limitations. First, we'll state the obvious: only users with an Apple iPhone can track them. While the market share of mobile operating systems is even in North America, on a global scale, more than 70% of the world are Android users.
Tracking wandering dementia patients is also not the original purpose for Air Tags. While they may work "OK" in a big city with a large network of iPhone users, patients in remote areas or that wander to remote areas will certainly find themselves out of range. Finally, Air Tags don't come with any sort of specific notification system for moving outside of a certain area. They need to be tracked through the Find My app. One more thing to note is that unless properly secured, Air Tags also have a chance to be dropped or lost, which would render them useless for tracking loved ones.
It is certainly a patchwork solution that may work for some but likely not for others. One up-and-coming technology company already has a product made for this exact purpose.
Why MetAlert's SmartSole Product Can Replace Air Tags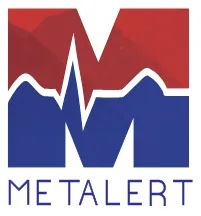 MetAlert (OTC: MLRT) is a Los Angeles-based company that focuses on healthcare and medical technology products for consumers. Its flagship GPS SmartSole tracker is the perfect solution for the problem of wandering because it was made specifically for this purpose. The SmartSole is an insole for shoes that comes equipped with a GPS and cellular tracking device built into it. It is easy to conceal, and patients are less likely to forget their shoes at home before they head out the door.
Best of all, the mobile app works with both iPhone and Android operating systems. Every five minutes, the SmartSole will send their location to the cloud and send notifications and alerts directly to your phone. Set your own boundaries and if the patient wanders outside of them you'll be alerted immediately. MetAlert also cites that the SmartSole works in all 50 states and uses the T-Mobile 4G wireless network rather than Bluetooth like Air Tags.
With an aging population facing longer life expectancies and a higher rate of dementia than ever before, there is an immediate need for products that can alleviate the burden on healthcare workers. It is estimated that over 7 million Americans live with some form of dementia and that number balloons to more than 55 million worldwide.
Apple is a company that makes high-quality products for consumers, and it is easy to see why families would use an Air Tag for this scenario. But this is not one of the purposes for Air Tags and it has some obvious shortcomings in terms of range, connection, and product exclusivity. MetAlert's SmartSole GPS Tracker is made specifically to track dementia patients who wander and provide you with real-time location services directly to your phone. Air Tags are a great way to keep track of valuable goods, but when it comes to family members, their guaranteed safety is priceless.
Disclaimer Statement: This article is strictly the author's opinion. All stocks involve risks and the possibility of losing all your investment. Please consider all risks before investing and consult an investment advisor if you lack experience. The article was provided and paid for by Strategic Innovations First (PubCo Insight), who the companies mentioned may have paid for social media and research information. The companies have not approved or endorsed this article. Find our complete disclaimer statement here: pubcoinsight.com/legal-disclaimer.
ORIGINAL SOURCE: Why This OTC Company Has a Better Solution Than Apple's Air Tags